Please
print
& bring to a party or mail with payment.
($20 per person/calendar year)
($20 for renewals)
to:
R&B Shag Club
PO Box 3463, Spartanburg, SC 29304
Members & guest must be 21 years or older.
Membership offers monthly parties, special events, and newsletters.
Married couples must complete two forms.
Party fees: Members $5 per person, Guests $10 per person.
Click on the form below for a printable copy.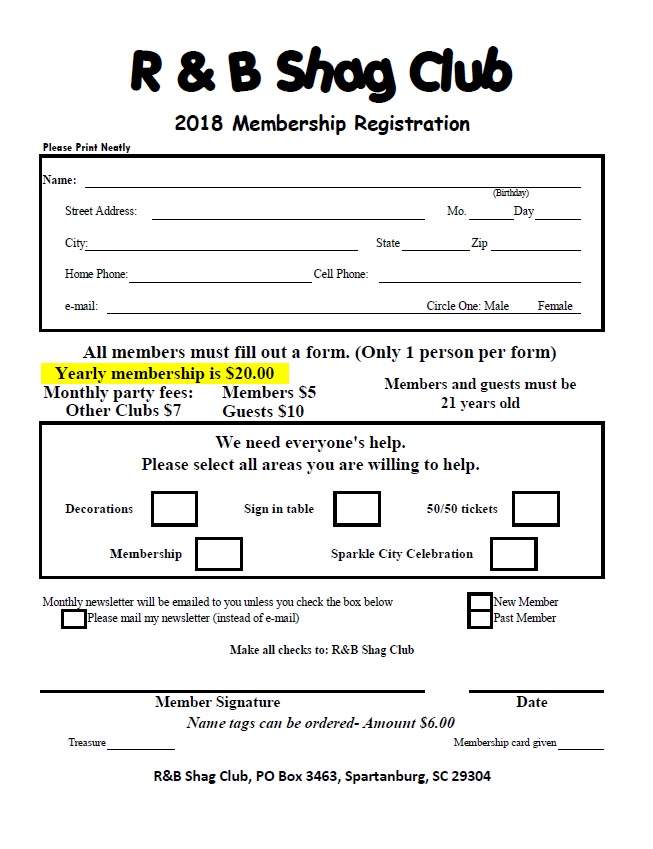 ---
Copyright R&B Shag Club of Spartanburg 2018 (www.rbshagclub.org)